Briarpatch Take on Tech
Technology in Service of People
In the 21st century, you have to use technology as one of the tools in the toolkit to bring about social change.
Beth Simone Noveck
Briars often have unique takes on the use of technology in society.
On this page:
(Use your back button to return to this menu.)
Peter + Trudy Johnson-Lenz
Friends of the Briarpatch Peter & Trudy Johnson-Lenz are pioneers in computing as group support and invented the term "groupware."
In the late 1970s they developed an early groupware product to run on personal computers known as "M.I.S.T" (for Microcomputer Information Systems Technology). MIST included discussion forums, bulletin boards, and email. MIST ran on a single PC and users could participate by connecting by modem from any remote office or home equipped with a PC and modem.
In the early 1980s, a M.I.S.T system was installed in the Glide Memorial Foundation offices for in-house use and was shared with Briarpatch members and members of Common Good School.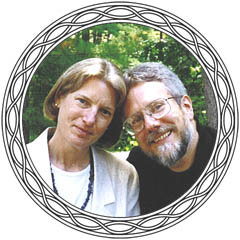 Jessica Lipnack and Jeffrey Stamps
Friends of the Briarpatch Jessica Lipnack and Jeffrey Stamps were pioneers in the study and practical applications of contemporary networking and systems theories.
Lipnack and Stamps led the way in recognizing our extensive connections among all segments of society. They shared their knowledge and research results in a series of books published across a 15-year period from 1982 to 1997.
Among their most popular was their book on "Virtual Teams," one of the earliest to alert our culture to the possibilities of the technology-mediated communications across distance and time that has become so commonplace today.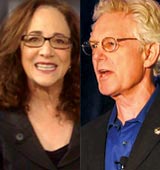 Books by Jessica Lipnack and Jeffrey Stamps:
Virtual Teams: Reaching Across Space, Time, and Organizations with Technology (1997).
The Age of the Network: Organizing Principles for the 21st Century (1994).
The TeamNet Factor: Bringing the Power of Boundary Crossing Into the Heart of Your Business (1993).
The Networking Book: People Connecting with People (1986).
Networking: The First Report and Directory (1982).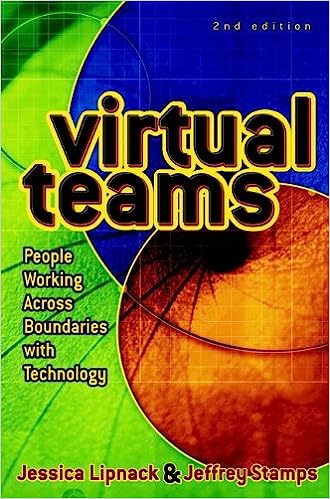 Briar project The Common Good School used the Glide Memorial Foundation M.I.S.T. system for communicating among the many community organizers that acted as co-founders and faculty at the school.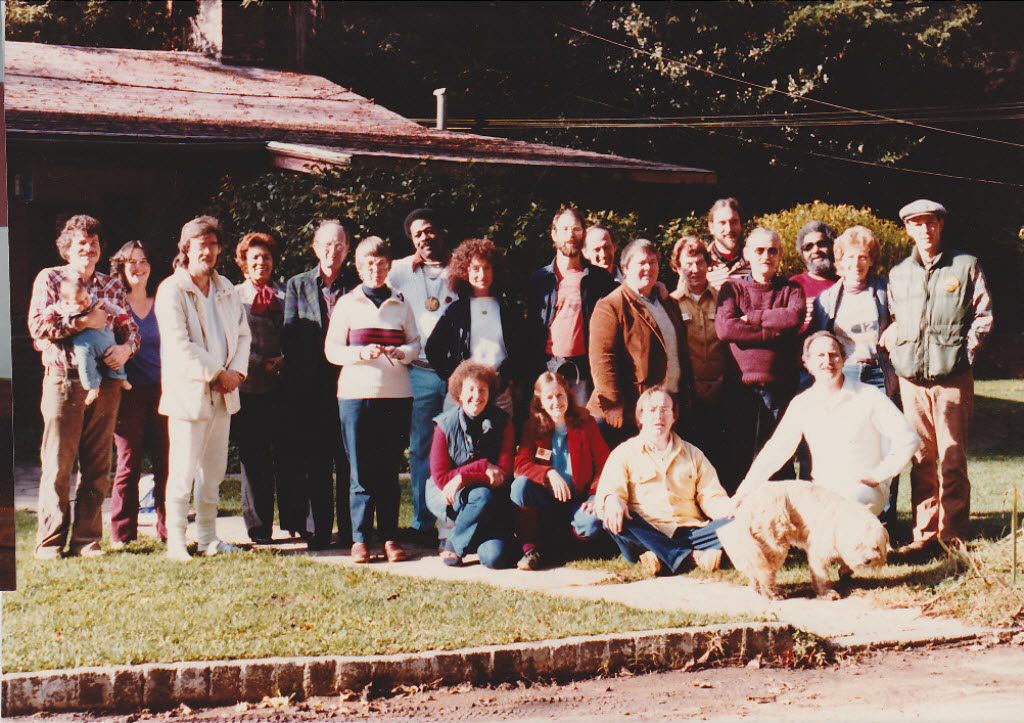 The WELL (the "Whole Earth 'Lectronic Link" (founded by Stewart Brand of Whole Earth Catalog fame) was one of the earliest online community and social media networks.
Launched in the mid-1980s well before public access to the Internet, members used dial-up modems over regular phone lines to connect to servers—very slow but fun!
Many Briars were among the first to sign up and join the vibrant online community interactions.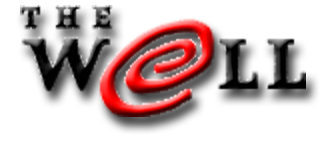 Computers as Poison
With its featured cover article "Computers as Poison," Issue 44 (1985) of the Whole Earth Review, a magazine format spin-off of The Whole Earth Catalog, was among the first media outlets to openly begin criticizing the blind, uncontrolled adoption of personal computing technology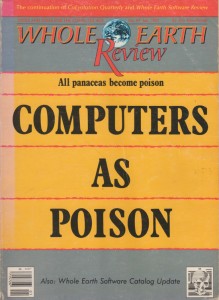 The Media Lab
In 1988, Stewart Brand created an important report on the state of the art in technology research with his book on the Media Lab at M.I.T.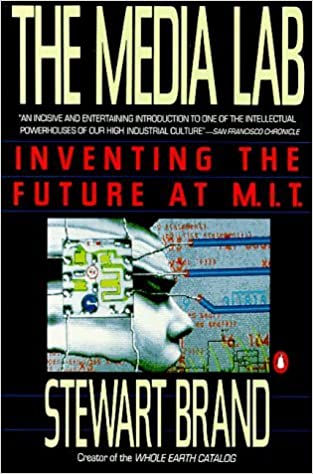 Whole Earth Software Catalog and Review
Also in the 1980s, Stewart Brand launched the Whole Earth Software Catalog and its spin-off Whole Earth Software Review.
Andrew Fluegelman, was the inventor of the concept of "Freeware," the precursor to "Shareware." 
In late 1982 he developed  PC-Talk, a very popular modem management program which he marketed as "freeware," meaning you could try it for free and pay later, if you decided to use it.
He was also the founding editor of both PC World and MacWorld.
Andrew was also one of the early organizers of the "New Games" movement and publisher of The New Games Book.
David Chilcott of Outformations, Inc. has an unusual set of skills that encompasses both the deeply technical and the deeply human aspects of software development.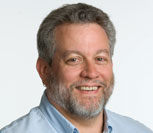 David has worked with organizations of all shapes and sizes from Fortune 500 companies to community-based not-for-profits.
With a long standing interest and commitment to support learning communities, David has been active in both national and local associations, non-profits and business organizations for over 35 years. 
Compumentor (now known as TechSoup)
In the early 1980s, Daniel Ben-Horin was director of Media Alliance at Fort Mason. He and Briar Claude Whitmyer were next-door neighbors on Potrero Hill. Daniel credits Claude's neighborly help with computer issues as the inspiration for Compumentor, the first nonprofit matching technologists who wanted to share their knowledge with nonprofits that needed tech volunteers. Whitmyer served as the founding treasurer of Compumentor.
Ben-Horin led Compumentor through a transformation into TechSoup, arguably the most successful technology helper organization offering assistance to nonprofits to date. As of 2017, TechSoup had more than 200 employees and a budget north of $30 million annually.
Claude Whitmyer (aka Br'er Claude)
Hands-On Systems Analysis
In the early 1980s, computers became smaller and affordable for many small businesses. That's when Claude Whitmyer created his "hands-on" system analysis service for small businesses wanting to computerize. He beta-tested it by offering it free to Briarpatch members, such as the Pickle Family Circus.
Master of Arts in Business
From 1994 to 1996, Whitmyer was founding director of the master's level business program at California Institute of Integral Studies. The program was a hybrid of online courses and monthly weekend "residencies" at the C.I.I.S. campus.
University of the Future
In 1997 Claude co-founded FutureU™ (The University of the Future, LLC) and has taught hundreds of university faculty how to build and deliver courses online. He has also authored or co-authored several ebooks on subjects related to online teaching and learning.
Internet as Great Equalizer
Today he consults with small and really small businesses about "The Internet as the Great Equalizer" for creating successful right livelihood businesses in the Age of the Internet.