Small-Time Operator
How to Start Your Own Business, Keep Your Books, Pay Your Taxes, and Stay Out of Trouble
by Bernard (Bear) Kamoroff
Bernard Kamoroff (Bear to his friends) was an early member of the Briarpatch offering management and accounting guidance, with articles published in the Briarpatch Review back in the 1970s. Komoroff is a C.P.A. with decades of experience working with small and really small businesses. Bear is also the author of several other books on business and taxes.
Beginning with the 14th edition, Kamoroff includes a section on surviving the global information grid economy (GIG). Often referred to by pundits as the "sharing economy," the GIG economy might be best thought of as the "on-demand economy" made possible by the Internet and rapid, efficient, affordable transport around the world (think DHL, Fedex, UPS, USPS, etc.).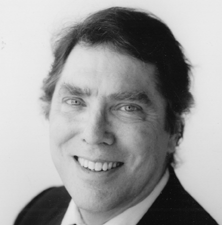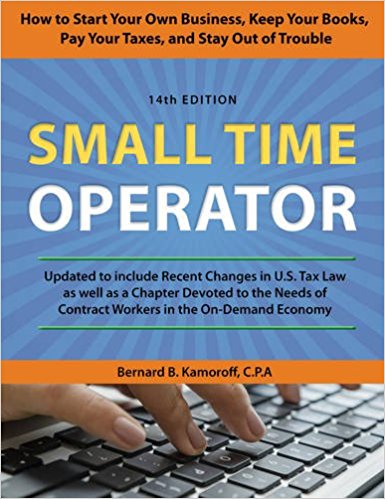 Bear offers plainspoken advice about the basics of starting and running a small or really small business, including:
Buying a business or franchise
Choosing and protecting a business name
Creating and using a business plan
Dealing with—and avoiding—the IRS
Deciding whether to incorporate
Doing business on the Internet
Establishing a complete bookkeeping system
Federal, state, and local taxes
Getting permits and licenses
Handling insurance, contracts, pricing, trademarks, and patents
Hiring employees
Financing a business
Negotiating a Lease
Screening subcontractors and vendors
Hundreds of thousands of small businesses are launching every year to take advantage of the distribution options and the ease of developing one or more special Internet apps that connect those who need particular types of products or services with those who provide them.
Amazon, for example, is one of the oldest GIG businesses launched in the 1990s as "the world's biggest bookstore" and growing quickly to become the world's largest department store, selling everything from soup to nuts, wire to wingnuts, and air conditioners to window insulation. If the product can be efficiently delivered, Amazon offers it. Thousands of products and hundreds of services can be purchased in the Amazon marketplace with delivery to your door, many times in only 2 days.
A few recent examples of larger, more successful GIG businesses include:
Wayfair  — Home furnishings
Uber, Lyft — Ride-sharing
AirBnB, HomeAway, VRBO — Home sharing
Carvana  — Car buying (Carvanais famous for using a giant vending machine to sell cars)
Kayak, Travelocity — Travel Packages
Angi — Plumbing, electrical, handy-person, etc. – (Angi is a merger of HomeAdvisor + Angie's List
fridgefilters.com, ereplacementparts.com, faucet.com — Appliance parts
Many do not realize that thousands of small retailers and small distributors sell their products through Amazon.
A majority of GIG businesses, though, are independent, small, or really small businesses, just as most businesses have been, historically.
Because many, if not most, of these business owners and their subcontractors, have no experience or training in self-employment, Small Time Operator is a perfect place for them to start.
About the Author
Bernard B. Kamoroff is a Certified Public Accountant, business consultant. Kamoroff has decades of experience specializing in small and really small business and has worked directly with hundreds of businesses and organizations. He has authored five books about small business including:
Small-Time Operator: How to Start Your Own Business, Keep Your Books, Pay Your Taxes and Stay Out Of Trouble.
Online Operator: Business, Legal and Tax Guide to the Internet
We Own It: Starting and Managing Employee-Owned Businesses
He has been a columnist for Home Office Computing, InBusiness, and 1099 and was a small-business editor for the Whole Earth Catalog.