Fun in Business
What Is Life Without Fun?
Fun is the Key Ingredient for Success in Any Business
On this page:
(These links jump down the page. Use your back button to return here.)
Few callings in life offer as great a chance to have fun as your own small business or financially sustainable creative project.
First, the work itself can be fun. If you've taken the necessary steps to reconnect with your big vision of life and your own personal purpose, and you then build a business or launch a project in alignment with those, it is highly likely your work will be fun.
Second, you control the pace. If you slow down and immerse yourself in present-moment awareness, if you chat with the postmistress, watch a butterfly skimming, play with a small child, skip a rock across a stream—if you "take the time to smell the flowers"—if you allow yourself to spend an extra half hour getting to know a new person you met over morning coffee at the corner coffee shop, these things too make life more fun.
But to allow this kind of fun into your work and your life, you may need to do a little more planning than you've been used to. 
At first, it may seem contradictory to talk about planning your fun. Fun is supposed to arise spontaneously from other activities and it often does. But it is easy to get so involved in the day-to-day operation of your business or keeping your project going to the exclusion of everything else. One of the most frequent complaints you might hear is, "I don't ever seem to have enough time for fun."
The solution is to build in the fun. Remember to add little pieces of time onto some of your activities so that there's room for fun as well.
If it takes a half-hour to go to the post office, schedule forty-five minutes so you won't feel you have to pass up an interesting conversation with a friend you happen to meet there.
If you can see a heavy day coming later in the week, schedule a movie for that evening, as a reward for making it through the day.
This way, you will keep your spirits high, be more likely to recognize those moments when they arise and be able to take advantage of them without worrying about your busy schedule and the demands placed on your time by your business or project.
From the Spring 1988 Noren Institute Course Catalog
FOR: All operating businesses and people designing a new business. Fun is the key ingredient for success in any business. It's been an idea kept in the closet for too long.
"Small, honest businesses sure have an advantage when it comes to fun."
INCLUDES: A chance to learn what others do to have more fun and how to keep fun an everyday part of your business.
DAY & TIME: March 19, 9 a.m. to 1 p.m.
FEE: $25 (Admission free to Noren Alumni).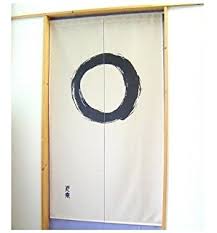 Noren Institute was a Briarpatch business school founded by Michael Phillips, Claude Whitmyer, Andora Freeman, Salli Rasberry, Shali Parsons, and Charmian Anderson. 
Learn more about Noren Institute . . .
Gorilla Grotto and The Answer Man
The Gorilla Grotto was a play space created by long-time Briar Gary Warne in 1979 as an experimental store-front café and "adult play environment".
The Grotto community was an ambitious attempt to engage thinking adults with their world and their fellow humans in playful and sometimes shocking ways.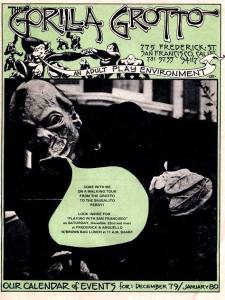 Each night of the week, a different theme was presented with Sunday reserved for acoustic musical groups.
Long before the vast Internet of information, Gary also published "The Answer Man" newsletter. He accepted any and all questions from his readers which he researched and answered in each issue. The newsletter had many subscribers and extra copies sold from the bookstore were gone within a few days of each publication date.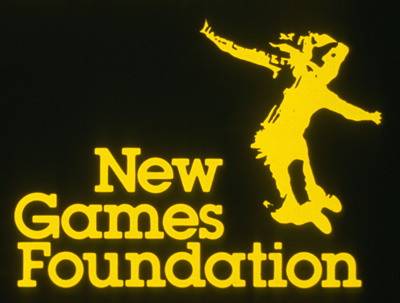 "The New Games Foundation was an organization that hosted free community play events in parks where everyone was encouraged to
'Play Hard.
'Play Fair.
'Nobody Hurt.'
"They believed that physical play was vital for everyone, that no one should be left out of the activity, that little or no equipment is required, and that the rules of play should be 'dirt simple and fun.' While they believed that competition and cooperation should co-exist, winning or losing was not important. Rather, the process of play was emphasized as games were readily adapted or changed to fit the circumstances."
From Play and Playground Encyclopedia listing for "New Games Foundation" (https://www.pgpedia.com/n/new-games-foundation).
According to The New Games Book, games were a tool, a "means by which people could realize their own visions of living and shape their environment accordingly."
Learn more . . .
The Group Motto: Danger Rangers Dissolve Parameters
Founded in 1982 by Carol Rae Watanabe, Danger Rangers was originally conceived as a women's empowerment and consciousness-raising activity. Carole created a group of badges for women who were seriously trying to make their way through starting right livelihood businesses in what had previously been "a man's world."
The Householder. A badge to support "The Complete Package Woman": Mom, business owner, wife, and happy healthy being.
Flying Up. A badge for those who had been living a heavily grounded life with great psychic limitations. It involved the actual physical act of flying which could be accomplished in a glider, hot air balloon, skydiving, or visiting Las Vegas and jumping into the vertical wind tunnel.
Voluntary Simplicity Badge. Reduce your earth footprint on as many levels as possible. Begin a community garden, gift your excess clothes to homeless shelters, invite neighbors for a monthly bean supper to discuss tree planting, ride-sharing, etc.
The Badge of Courage. Earned by making a list of three risky changes to make and agreeing to send progress reports to five close friends until each risky change was completed.
The Breaking Through Badge. This badge is about conquering your worst fears and making changes for the good of yourself.
The Circus of the Soul Badge. To encourage more meaningful rituals around the beautiful moments and passages in your life.
The Playology Badge. Encouraged preparation for and execution of spontaneous acts of joy such as cheering up a crying child or depressed friend by pulling out a bottle of soap bubbles placed in their purse for just such occasions.
After gaining some momentum, the Danger Ranger group allowed men to join by invitation.
The framework, meetings, and activities were bound up with how much fun could be had by all.
Using a role of medical graph paper, Carole created hand-painted copies of Life Jacket: The Danger Ranger Handbook. It was closer to a graphic novel than a printed-word book and used Japanese-style accordion binding. The contents included images and descriptions of many badge activities and members were encouraged to create their own to pursue and share at meetings. 
Carole was also instrumental in founding a Danger Ranger Club in Osaka Japan.
Learn more about Danger Rangers.
Do What You Love. Love what you do.
Lucky Ducks was another play group founded by Carole Rae and a few of her female friends. It was an advanced form of emotional support group using play as a central organizing motif.
From the "Lucky Ducks" appendix in Life Jacket: The Danger Ranger Handbook by Carole Rae (1982).
"Lucky Ducks are an intensely personal tribelet, flocking together for prevention of mind/body dysfunctions caused by:
too much stress
too much sadness
too much off-center activity
too little physcial care and love
too little neutral time
to few satisfying life events
"Lucky Ducks" work together to change regular lives into extraordinary lives or to learn how to accept regular and extraordinary as the same thing.
Lucky Duck Events:
Initiations in Ponds or Puddles
Sail On Silver Bird Ceremonies
Hot-Shit Duckette House Calls
Intensive Ducks on Deck Day
Special Golden Duck Award
Outdoor/Camping/Adventure Businesses
The Briarpatch was blessed with many outdoor adventure businesses across the years. Among them were included:
Birch Circle Traveling Camp
Mariah Wildnerness Outfitters
Sea Trek Ocean Kayaking
Women in the Wilderness
In addition, Briar Andy Alpine, the first network coordinator, published a catalog of adventures called Specialty Travel Index.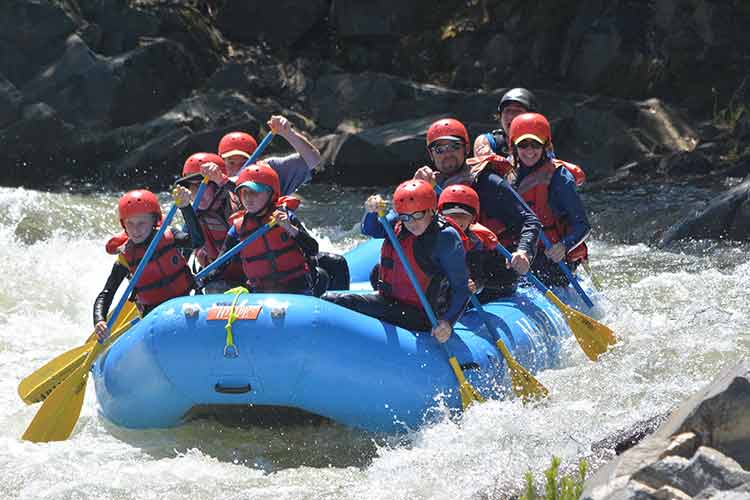 Dr. Toy / The Butterfly Lady (R.I.P.)
"Briarpatch affected and inspired me from my first meetings in SF, talking with like-minded persons/friends, completing my 1st book Choosing Child Care, and much more.
"The early Network brought many successful businesses and services together for exchange, sharing, and solving problems in community. People supported each other, not depending on paying, but on principles of great ideas and suggestions.
"I followed the same path going forward and helped many others. Always grateful for what was received, and thankful Briarpatch is alive, thriving, and well."
Stevanne, November 4, 2018
As Dr. Toy, Stevanne was a child development expert, educator, & author, having written 16 books on toys, playing, childcare, and child development.
Also as Dr. Toy, her Best Products Award Programs, provided original, professional reviews of over 6,000 educational and developmentally appropriate products. The awards offered included:
Dr. Toy's 100 Best Children's Products
Ten Best Products
Best Classic Toys
Best Vacation Products
Best Picks
Best Green Products
Best Green Company
She was best known for being an expert on as well as an advocate of toys, play, and the toy industry. After more than fifty years in the field, she was named one of seven "Wonder Women of Toys" by Women In Toys and Playthings magazine.
During her more than 50-year long career, she authored scores of articles for a wide variety of publications and gave innumerable interviews for radio and television journalists and for print publications and online websites. She was syndicated for 5 years of weekly articles for King Features and wrote for The Huffington Post which archived her weekly articles.
Stevanne was also founder and director of the San Francisco International Toy Museum which she operated from 1986 to 1990 at the Cannery overlooking San Francisco's Fisherman's Wharf waterfront. More than 50,000 children visited the museum during those years to learn about the history of toys and experience hands-on play and testing of new toys and other products. The museum closed in 1990 as a consequence of the 1989 Loma Prieta earthquake.
Stevanne was often interviewed by various local, national, and international media outlets, during the Winter holiday season, for her opinions on play and toy issues and the best toys to give as gifts.
Among her best-known books are:
My Butterfly Collection
Smart Play, Smart Toys
Toys for a Lifetime
The Toy Chest
The Whole Child
As a child development expert, Dr. Auerbach also wrote Confronting the Childcare Crisis and compiled a four-volume anthology, Child Care a Comprehensive Guide.
Read more about her long and illustrious career as a toyologist and childcare expert at:
See also You Tube- Save the Monarch Butterfly / Plant Milkweed
https://www.youtube.com/watch?v=7ury4PAaqHY&feature=youtu.be
"The health of the planet rests on the wings of the butterfly" Stevanne